How A Construction Recruitment Agency Can Help You Find Work in Construction
Date: 23 Mar 2022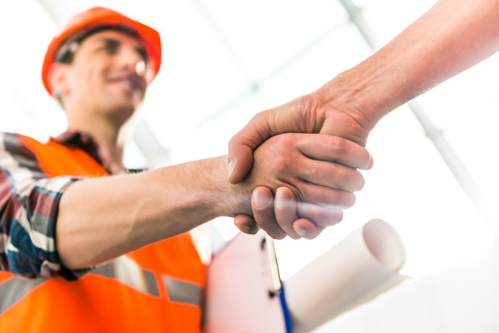 Construction companies will work with a construction recruitment agency when they need to build a team for a project. Read on to learn how they can help you land your next high-paying job.
If a career in construction is for you, you should know that a construction recruitment agency may be the key to your next role. Whether you're looking to channel your creativity in design or challenge yourself with a more hands-on approach to work,
there's a rich world of employment in construction.
Recruitment agencies help you narrow your job search with a service tailored to your specific needs, and dependent on what most interests you about a career in construction. If you're experienced and highly qualified or just starting out in the industry, signing up to a recruitment agency can help to guide you down new career pathways and introduce you to fresh opportunities.
Read on to learn more about the relationship between construction companies and construction recruitment agencies as well as how the recruitment process works.
First things first, what does a construction company do?
Simply put, construction companies are businesses that construct buildings and infrastructure.
They have a varied workforce of professionals from fields like architecture, design, and engineering. Architects are responsible for designing and envisioning, while contractors take the architect's plan and see the project through construction to full completion.
The company's in-house team usually works closely together to bring the architect's vision to reality. The main contractor is tasked with on-site management and they communicate regularly with various specialist consultants in areas like design and engineering to fulfill a project.
What does a construction recruitment agency do?
A
construction recruitment agency
like SSA is a third-party that supplies workers to the construction industry. They help construction companies looking for employees and individuals who're looking for temporary or permanent positions in construction.
From the employer's side, hiring a recruitment agency is an efficient solution for time-pressed employers who can't dedicate the necessary resources to the recruitment process.
When you're selected by a recruitment agency as a potential candidate, you'll undergo a round of in-depth interviews and vetting procedures before being hired. In each case, the best-fits are sent to the client.
Every client has a unique set of demands that need to be considered. If you don't meet the necessary criteria for one position, a good recruitment agency that has industry connections will work hard to place you with another employer who values and nurtures your skills and experience.
Good recruiters are proactive, offering you tips for upcoming interviews and career advice for the future. They serve your specific needs in terms of salary, location, and whether you want to work on a temporary, permanent, part-time, or full-time basis.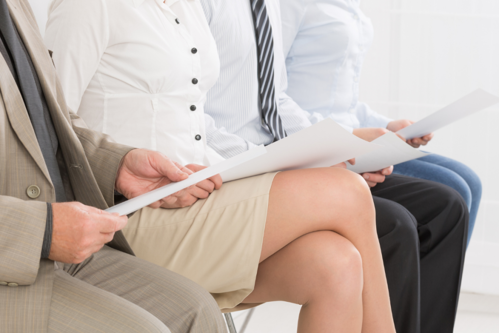 How a construction recruiter helps you build your own success
SSA is a specialised London-based global construction recruitment agency that has offices in Canada, Dubai, Australia, the USA, and Ireland.
Our recruiters consult our global database of candidates for any given role. Our dedicated team of specialist construction recruiters provide a personalised service and stay in constant communication with you to help focus your job search and meet your individual criteria.
As a specialist agency in construction recruitment, our areas of expertise include residential, commercial, education, healthcare, airports, industrial, and affiliated sectors. We also cover all divisions of a company structure including operational, pre-construction, design, procurement, and health and safety.
Over 80 percent
of our work is with repeat clients because we're at the top of many preferred supplier agreements with trusted construction companies. We work closely with a strong network of established and loyal clients who trust our services and many of our founding clients have been with us ever since we established in 2008.
Whether you're plotting to strengthen the foundation of a long and healthy career or build one from the ground up, our expert recruiters have your best interests in mind.
We may just be your gateway to a career in the construction industry! For more information on our latest vacancies in the UK,
click here
.