What Is the Salary of a Civil Engineer in Ireland?
Date: 23 Dec 2022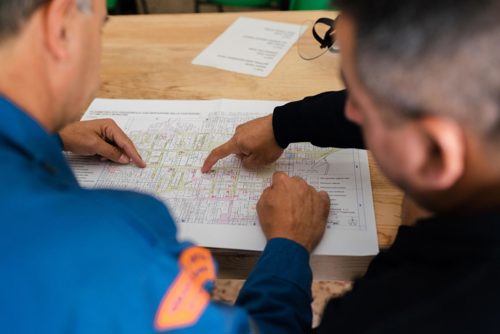 In 2019, the Irish Times reported that Ireland was in the middle of engineer shortage. "There has been a 55%t decrease in civil and building engineering graduates over the last five years," the article reads. Fortunately, the average civil engineer salary in Ireland seems to reflect that demand.
Civil Engineer Salary in Ireland: A Breakdown
According to career research website Indeed.com, the average civil engineer salary in Ireland is about €50,142, which works out to about €29.13 hourly. However, a number of factors can influence this number.
First, a civil engineer salary in Ireland depends on location. For instance, Indeed.com reports that the average civil engineer salary in Dublin is almost €54,000, 7% higher than the national average. Civil engineers in Kilkenny, though, may expect a slightly lower salary with an average of about €47,000.
Second, civil engineering is a rather broad industry. Whether an engineer focuses on waste management, bridge construction, or another more narrow field can greatly affect their potential salary. Perhaps more importantly, different regions have different needs. A town or city near a river may prioritize hiring dam and bridge experts while more inland communities may need civil engineers well-versed in designing and maintaining highways.
In addition, more experienced civil engineers in Ireland may take on more administrative roles like:
Material buying
Recruitment
Site management
Project management
Placing bids for high-priority contracts
Health and safety compliance
Given the experience needed, some of these roles may pay higher than average.
Five Highly Paid Civil Engineering Jobs in Ireland
There are a wealth of civil engineering jobs in Ireland. Some of the top-earning civil engineers in the country are:
Water resource engineers: €60,989
Environment engineers: €57,022
Structural engineers: €56,570
Site engineers and supervisors: €54,748
Process engineers: €51,940
These averages were reported by Indeed.com in 2022 and could be subject to change.
Find the Right Civil Engineers or Civil Engineering Jobs in Ireland through SSA Group
The SSA Group isn't just a job board. We're a team of engineering recruitment experts with global connections — connections we use to keep Ireland's engineers and engineering firms moving.
So whether you're a fresh graduate looking for civil engineering job vacancies in Ireland, an experienced one looking to relocate, or an engineering firm preparing for a new, exciting contract, let the SSA Group connect you with the right people.
Start by reading about how we've helped our clients in Ireland find new jobs and forge dynamic teams. Then, if you require a unique, personalised approach to civil engineering recruitment, contact us online, by phone, or at one of our offices in Limerick and Dublin.