What to wear to a construction job interview
Date: 13 Jul 2022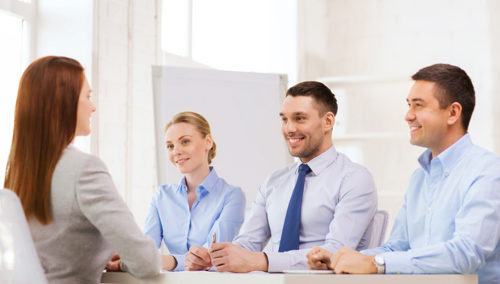 Choosing the right clothes for an upcoming interview doesn't only apply to corporate positions. You also need to wear the right attire when interviewing for construction jobs.
The Canadian construction sector employs over 1.4 million people and generates around CA$1.41 billion for the economy each year. To convince your interviewer that you should be a part of this flourishing industry, you need to look presentable and prepared. And, while overly formal interview clothes such as a suit and tie might not be necessary, you don't want to sell yourself short with sloppy, unprofessional clothes.
Keep reading to learn what to wear to a construction job interview as well as some key tips on getting your appearance just right.
The Importance of Wearing the Right Clothes to an Interview
The clothes you wear to an interview play a huge role in the first impression your future employer will form of you. Regardless of the Canadian construction job you're interviewing for, getting your attire right shows that you're committed to being professional.
When you make a strong first impression with your overall appearance, interviewers tend to be more likely to consider you a good fit for the position. What's more, dressing well can help you feel more confident. This can, in turn, make it easier for you to build a good rapport with your interviewer and offer strong answers to their questions.
Remember, these might not be the kinds of clothes you'll be wearing on the job but this is to be expected. Your interview outfit should meet or exceed the industry's standards and should match or be more formal than that of your interviewer. You want to show that the interview and job are important to you and one of the best ways to do this is by coming in the right attire.
Construction Job Interview Clothes
The best look for a construction job interview is a business-casual outfit, defined as smart but with no need for a tie. Here are some specifics of what to wear to look and feel prepared:
Dark pants or khakis for all interviewees
A dark, non-patterned skirt that reaches the knees or below for women
A long-sleeved, neutral-colored button-up dress shirt for all interviewees
Dark leather shoes for all interviewees, ideally with a closed-toe and either flat or with a low heel
You can also top your outfit off with a smart blazer in a neutral dark color such as grey, black, or navy blue, but this is optional.
As for jeans, while dark jeans can look reasonably smart, it's best not to risk it. It's always useful to have a smart, well-fitted pair of tailored pants in your closet. And, even if it means buying something new, it'll be well worth it if you get the job!
Preparing Your Appearance for a Construction Job Interview
Most construction roles aren't white-collar jobs, but you still need to pass a formal job interview to work in the thriving Canadian construction industry. Here are some tips to guide you in preparing your appearance for a construction job interview:
Simplify Your Look
You can't go wrong with a light-colored shirt and dark pants. Wearing this kind of simple attire ensures that you're comfortable but still look professional.
Go with a plain shirt rather than a patterned or checked one to avoid over-complicating your interview outfit. You should also avoid clothes slogans, visible branding, or other distracting design elements. Drawing attention to your clothes for the wrong reasons can undo all the hard work you've put into preparing for the interview.
Cover Up
When in doubt, go with clothes that are more covered up and conservative. Anything too tight or too short is unacceptable for an interview, no matter how fashionable it might be. And avoid anything sleeveless or strapless, as these kinds of tops can seem unprofessional, even if you've paired them with a smart blazer.
Dress for the Weather
Canadian winters can get very cold, so don't feel that you can't add a sweater or a smart wool coat to your interview ensemble if necessary. That said, try to stick to crew-neck fine-knit sweaters that allow for a visible shirt collar to create a classic business-casual look.
Prepare Your Outfit Beforehand
The right interview outfit will mean nothing if it's stained, tatty, or creased. Turning up to an interview with unkempt clothing or dirty shoes can make you seem irresponsible or unprepared for the interview.
This is why it's important to get your clothes ready beforehand. You might not have worn these clothes lately so you'll need to check for stains, holes, and anything else that could undermine your appearance and chances of landing the job. If necessary, you'll then have time to wash your clothes, clean your shoes, or find an alternative to the outfit you had planned.
Minimize Accessories and Makeup
Any accessories and makeup you wear to the interview should be minimal. This applies to bags, belts, and watches as well as jewelry. Anything too flashy or conspicuous may distract your interviewer and stop them from paying adequate attention to you as a prospective candidate.
Complement Your Clothes With a Neat Appearance
Construction work can get messy but you need to come to the interview looking clean, presentable, and professional. Your hair should be tidy, any facial hair you have should be well-trimmed, and your hands should be clean with short, clean nails.
Ask if You're Unsure
If you've been invited in for an informal interview or chat, you might not be sure of the protocol or what to wear. In circumstances like this, get in touch with the company to assess their expectations and to confirm what you should wear.
What to Wear to a Construction Job Interview
Knowing what to wear to a construction job interview can be tricky. Especially since popular interview clothes such as smart slacks and button-down shirts are better suited to office environments than construction sites.
But wearing more formal interview clothes allows you to present yourself as professional and prepared. As such, your outfit acts as the perfect complement to your qualifications, years of experience, and strong interview responses.
If you're looking to work in the Canadian construction sector, here at SSA Group we specialize in matching you with your dream role. Make sure to check out our latest construction job vacancies to see what's available right now!
What to wear in a construction job
Have you received the good news you were waiting for already? If you're wondering what you should wear in a blue collar job or construction job, have a look at this helpful video from someone who has been there and done that. Here's some great advice on what to wear in a blue collar job.